Having a lie in over the weekend and will it be too late for breakfast? Try this delicious brunch recipe!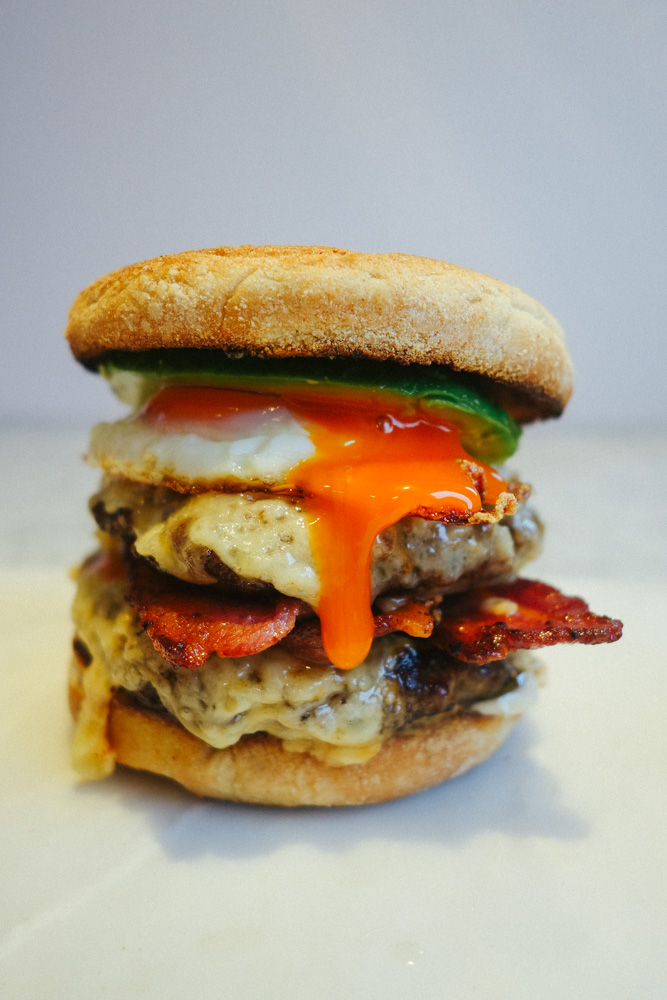 You'll need:
1 English muffin
2 of our Handmade Beef Burgers
3 slices of our *New* Smoked Bacon
1 of our Free Range Eggs
2 burger sized slices of our cheddar cheese
Half an avocado
Mustard, mayonnaise, hot sauce, ketchup, etc
Feel free to add or omit ingredients to suit your tastes!
Method:
1. Cook the burgers over medium heat.
2. Once the burgers are cooked, top them with cheese and place them under your preheated grill together with your sliced muffin.
3. Cook the bacon and egg in the pan.
4. Slice up your avocado.
5. Remove toasted muffin and smear with sauce of your choosing.
6. Top with one burger.
7. Add a layer of crispy bacon.
8. Add hot sauce/ketchup.
9. Add 2nd burger.
10. Top with fried egg.
11. Top it off with the avocado and remaining muffin.
Voilà – The perfect weekend brunch!
www.jackwoodbutchers.co.uk
Photo and recipe courtesy of www.thelondoner.me